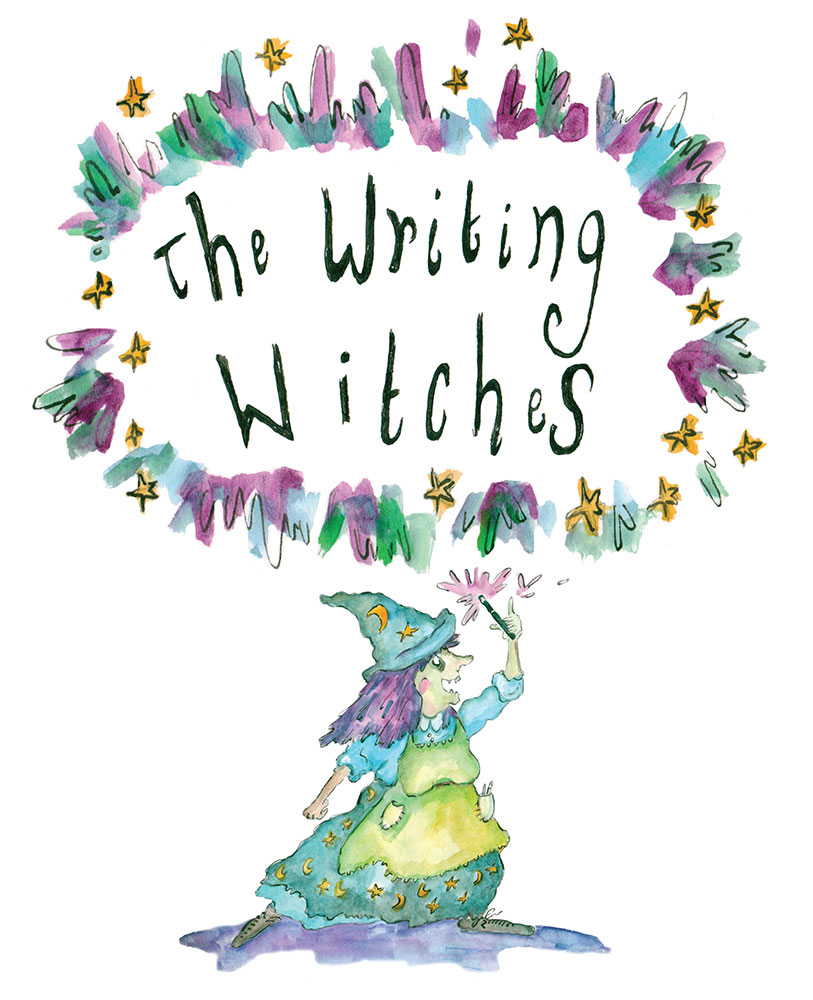 Why not invite our Writing Witches to come to your school and share their story-writing spells? Fresher has devised a FREE wicked workshop to show children just how easy writing stories can be. Armed with a cauldron and a wand or two, the Writing Witches will help identify all the ingredients needed for conjuring up truly magical stories. Expect potions for prose, chants for confidence and spells that are NOTHING to do with spelling!
All children will have the opportunity to enter Fresher's Writing Wizardry Competition and could win more than a hundred pounds worth of books.
The workshop can be adapted to suit your school's needs, in terms of duration and the number of participating children, although it is broadly aimed at years 3 and 4. To discuss it further, or for more details, please email Emma Scattergood at escattergood@bournemouth.ac.uk
The children had a wonderful time when The Writing Witches came to visit and they were so excited when I told them. When they saw all of the witches dressed up they couldn't wait to find out what the afternoon would entail. It was really effective planning the story with the incentive of a competition to enter. The writing witches were really good with the children and were there to support them and give them ideas. The children also loved coming up with their own witch/wizard name." – Miss Young, Teacher, Winton Primary School

A truly magical experience with the Writing Witches from Bournemouth University. My class were completely enthralled and have been eagerly writing stories ever since!" – Mrs Dodd, Year 3 and 4 class teacher, Knighton House School, Dorset

Thank you for visiting our school this week. The pupils had a great time and really enjoyed the enthusiasm of the Writing Witches. The pupils were really inspired to create some magical writing and are enjoying the opportunity to enter the Writing Wizardry competition" – Jakki Rook, Deputy Head, Talbot Heath School, Dorset
The Writing Witches session was engaging and interactive. The children's own ideas were teased out in a way that led them to feel proud of themselves and raised their self esteem. It was a wonderful opportunity for young children to work with experts and an enjoyable, fun and educational time was had by all!" – Eleanor Griffiths, Teacher, Wool C of E Primary School, Dorset
The visit of the Writing Witches was inspirational – the children gained an insight into story structure and development as well as being hugely motivated to create their own stories. They thoroughly enjoyed the entire process and their love of writing has been sustained – Sam Fuller, Deputy Head, Ringwood Junior School
Our Workshops
---
The Writing Witches had a wickedly wonderful time sharing their story writing spells with Year 2 at Winton Primary School. The little witches and wizards threw themselves into the workshop and wholeheartedly joined in with the writing witches story potion. Soon they were coming up with some fantastic monster creations and magical stories of their own. The creative juices were flowing and there were smiles all around!
The Writing Witches recently visited Knighton House School in Blandford, Dorset, and spent a morning sharing their secrets for magical stories with Years 3 and 4. The children were captivated by the Witches' story spells and were soon clapping along. Then they got stuck into selecting characters and settings before coming up with fantastical plots of their own, which they wrote, illustrated and presented. It was a truly creative session, with lots of laughs along the way.