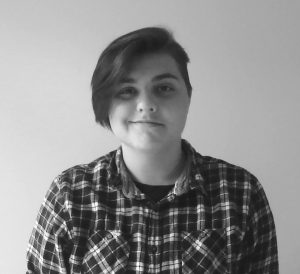 We are delighted to announce that the winner of The Bournemouth Writing Prize for Poetry is CT Mills, for his poem Poetry, n.
Poetry judge Antony Dunn said: 'This poem stood out from the start as unusual in subject and technique. It is packed with apparently genuine sorrow, tightly-controlled and crafted into odd, memorable verse, and it never runs away from its author in the way that many of the rawer poems about loss and lost love sometimes do. It also includes some enviable lines. For example, I'm not going to forget the line, "grief is hungry and I feed him sad songs" in a hurry!
'The final line, where the poem seems to give up on itself completely and choke into silence, seems to me a bold, risky and heartbreaking example of a poet using inarticulacy to say the unsayable.'
Charlie Mills is a poetic practice PhD student at Royal Holloway, London but is based in Alnwick in the rural northeast. He wins £500 and the opportunity to record a reading of his winning poem at the Fresher Publishing recording studios at Bournemouth University.
Also highly commended by the judges, was Voices on a Bus by Yvette Appleby from Shropshire. Antony said: 'This poem was also unusual in subject and technique, with an ear finely tuned to the accidental music of the human world, and full of micro-stories rich in lived human experience. I'd really love to hear the author perform it at a live event, where it would really come to life.'
Other special mentions go to: On Earth by Richard Helfer ('flippant, funny and fond, a lovely exploration of what we might and might not hold dear'); Heritage by Emma Ormond ('a great example of finding a surprising, intimate and concrete way of memorialising a lost loved one') and From Russia Without by Beth Steiner ('full of mystery which encourages us to re-read, dig deeper and try harder').
We will post all of these on the website shortly for you to enjoy. And do look out for our anthologies, being published later in the summer, some of which will feature these poems and others from the shortlist.
Thank you to all of you who entered this year. It was truly a bumper year for talent and we really enjoyed reading the entries. The Bournemouth Writing Prize will open again in the Autumn, so keep an eye on the website and follow us @fresherpress on Instagram and Twitter for updates. We are also on Facebook at Fresher Publishing.