This year there is a chance for schools entering the Writing Wizardry competition to win a very special prize.
The school who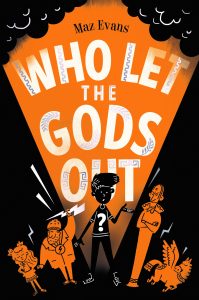 has the highest number of their entries short-listed for the Writing Wizardry competition will receive 30 free copies of wonderful books by Maz Evans for their class to enjoy! 
Maz Evans is an inspiring, award-winning children's author, whose books, which include the Who Let The Gods Out series, are loved by parents and children alike, and who has been doing the awesome and often difficult job of judging our competition for the past few years.
She told us: "The standard of entries to the Writing Wizardry competition grows every year and I can't wait to see what these future authors will cook up for me next!"
So, what are you waiting for? Get all your classmates writing and submit your stories for a chance of winning this fantastic prize!
More information about how to enter the competition can be found here.