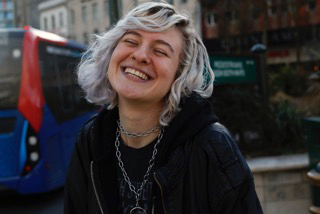 We don't officially have a runner-up category, but our judge, poet Antony Dunn, was keen to also commend a poem called Excavation by Elenia Graf.
There's something horribly familiar about the sentiments behind 'excavation' which rings true. It dismantles the pretty, the safe, the familiar, to get to some mysterious horror underneath. It doesn't over-explain, the mystery is not resolved – and the poem's all the stronger for it. It manages, on the one hand, to suggest a kind of historical societal ill that needs exposing while, on the other, allowing every possibility that it's an excavation of the narrator's own psyche that needs to be exacted. It's this very dubiousness that made the poem float to the top of the pile for me…

Antony Dunn
You can read her poem, all those of all the other shortlisted writers in the Fresher Writing Anthology, which is now available for purchase. Cheques for £7 should be made payable to Bournemouth University and sent to Emma Scattergood, Fresher Publishing, Weymouth House, Bournemouth University, Fern Barrow, Poole BH12 5BB.