Volume 4 Cover Reveal
Before we launch the Fresher Writing Prize 2019, we are excited to reveal the front cover of the 2018 Fresher Writing Anthology. Designed by Oliver Ray, this Medusa-inspired cover perfectly represents the anthology's theme of monsters and the entries inside are just as brilliant!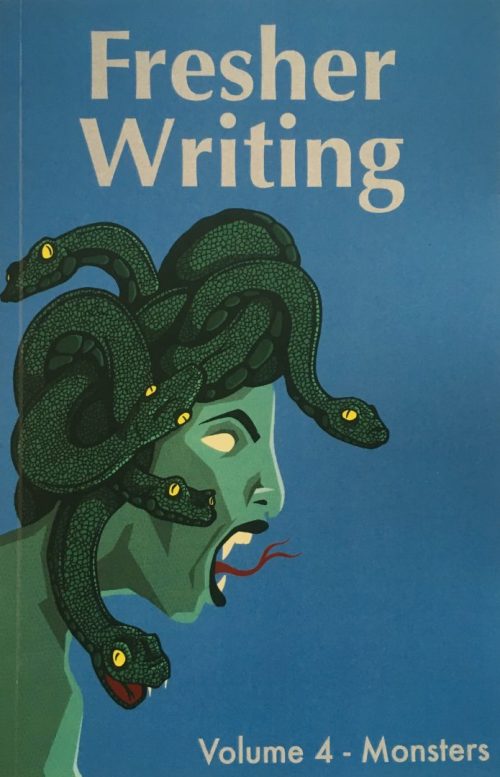 The paperback edition of this volume costs just £7 including postage. Please send cheques, made payable to Bournemouth University, to Emma Scattergood at Fresher Publishing, Weymouth House, Bournemouth University, Fern Barrow, BH12 5BB.