This year, we received more entries than ever, so we would once again like to congratulate all of those shortlisted. We really enjoyed reading all of your work.
We are delighted to announce that the winner of the Fresher Writing Prize for Poetry 2020 is Sigrid Daniel for her poem, 'Brother'.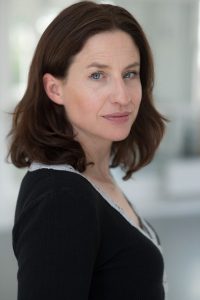 About the Author
Sigrid is based in Brighton, East Sussex and currently enrolled on the Curtis Brown Creative Writing Course in London. She describes herself as being interested in themes of alienation, observational writing on relationships and different ways of depicting mental illness.
She is currently working on a full length narrative, 'Chemical Lovers', an unexpected love story between two friends, one of whom is a doctor and the other is a homeless man with mental health issues.
Comments from Poetry Judge, poet Antony Dunn
"I love the way 'Brother' draws a convincing relationship between the two siblings, focusing on some apparently real details, some mundane, some more striking; and how the poem then takes a turn, likening the brother to Icarus, a preacher with fiery hair, Jesus, even.
I liked that the poem doesn't feel the need to tell us everything, leaving us to work our imaginations and fill in some gaps in the stories. And I love how the poem returns to the smallest of details at the very end, the tobacco of the first line brought back in the last. The tobacco is the last thing that the siblings share, but that terribly sad final line makes us feel that it's not enough, and that time is short, that an end is coming.
The poem feels confident and sure of itself, never overwritten or overwrought. It's not lofty or showy, but deals with the ordinariness and extraordinariness of relationships in a way that – I'm sure – all of its readers will recognise."
A Few Words from Sigrid
"Hearing that I'd won the Fresher prize for poetry, during lockdown, was an unexpected and heartening indication that in the world outside, people were still reading and responding to creative work. Reading Antony's comments and his response to the poem was a privilege and a comfort to me.
Written in January 2019, 'Brother' was one of my first attempts to write about my own brother Yves, and my experience of sibling love. For a long time, I had wanted to write about Yves, who suffered from schizophrenia, but it was hard to find the right jumping off point. His destiny and illness were so complex, that I didn't think I would ever be able to approach the subject without being overwhelmed by it.
The first draft was finished in March 2019, and a few days later my brother died of pneumonia. 'Brother' became a prophecy and also a return. In the first weeks of my grief, exactly as in this poem, Yves returned to me. I remembered his potential, his youth and his beauty, his physical presence and strength, his skill and mastery of the natural world and tangible objects. He was still the older sibling I admired and worshipped, trailing in his wake, the younger sister wanting to be an equal."
Sigrid will be awarded a cash prize of £200 and will soon record a reading of the winning poem with the Fresher Publishing studios. In the meantime, you can read the poem here.