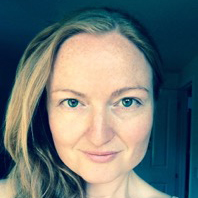 Hannah Persaud is a writer and winner of the Fresher Writing Prize 2016 award for Best Short Story for Cyfannedd Fach with another of her stories, Blank Walls was also being shortlisted. She started taking writing seriously after completing the Faber Academy 'Writing a Novel' course in 2015 and has since been published in a number of anthologies. Hannah is currently working on her first novel. We caught up with her to ask a few questions about her influences, future projects and winning the FWPA.
What have you been up to since winning the Fresher Writing Prize? Any exciting projects on the horizon? 
Since winning the Fresher Writing Prize I have been consumed primarily with writing, procrastinating, and writing some more. I have written three quarters of my first novel (which I started on the Faber Academy Writing a Novel course) and I have banned myself from writing any new short stories until the full first draft of the novel is complete. I have been lucky enough to place on a number of long lists of other competitions, and am awaiting the outcome of some of those anytime soon!
Do you have a favourite book or writer and do you think they have influenced your own work?
I read widely and across genres, it would be hard to pick a favourite. Some of my very favourite authors include Haruki Murakami, Emily St. John Mandel, Evie Wyld, Andrew Miller, Ian McEwen and Kate Mosse. I would read anything new by any of those authors, immediately. In terms of books I have read recently, I absolutely loved "A Year of Marvellous Ways" by Sarah Winman, "Flight Behaviour" by Barbara Kingsolver and "The Goldfinch" by Donna Tartt. I adore the Northern Lights trilogy by Philip Pullman and my favourite childhood book that I have read many times as an adult is Philippa Pearce's "Tom's Midnight Garden".  I read in vast quantities, as much as life allows me.
In terms of influencing me, I am sure that every book and story that I have read has drip-fed my psyche. I love atmospheric settings where the sense of place plays a big part in events, and I could play with language for hours. I am also in awe of authors like Haruki Murakami and Philip Pullman who create cracks in this world so that we may enter others. Making the unbelievable believable is an incredible feat.
You won our short story category, is that your preferred genre or do you dip into any others? 
I had never written fiction until the end of 2014, when I signed up for a getting started writing course with Faber Academy. I wrote a lot of poetry when I was younger, but had never tried to write a story. My original intention was to write a novel, but the process takes a lot longer than I had anticipated! Being a naturally impatient person, and having decided that writing is what I want to do for the rest of my life, I started reading Nicholas Royle's collections of short stories ("The Best British Short Stories"). They come out annually so there was no shortage of food for thought! Once I started reading these, I tasked myself with trying to write short stories – it was incredibly hard, and soul destroying when I entered competitions and never heard anything. But being a competitive person, I focused on improving.  This year, to my joy, that seems to be paying off.
It was frustrating knowing what I wanted to say but not being able to find a way to express it in short story form – like longing to play a piano but not being able to read the music (I recently took up lessons again). Writing short stories has definitely honed my writing skills and improved my novel too, though I have to stop myself from writing too many. The thing is, writing a novel is such a long process (or at least, it is the way I am doing it) that short stories provide a satisfaction and an ending that the novel can't yet do.
How useful did you find your winning prize and how have you spent your prize money? 
My winning prize was amazing, and allowed me to introduce myself to Madeleine Milburn, the literary agent who was one of the judges. She has asked to see my novel when it's finished. Francesca Main, Editorial Director of Picador, was also a judge, and right now she has the first 50 pages of my novel that she is going to give me feedback on. These are incredible opportunities that I would never have had if not for Fresher Publishing!
With my prize money I bought myself a Bumble Bee necklace by Alex Monroe that I've had my eye on for a long time. There were a million more useful things I could have bought, but I wanted something that I could hold and touch to remind myself that somebody liked my writing enough to reward it.
Both Cyfannedd Fach and Blank Walls involve characters staying in places away from home. Do you get a lot of writing inspiration from travelling yourself?
Definitely. Travelling is in my blood.  When I was young my family moved to Kathmandu, Nepal, and years were spent moving around South East Asia from place to place. Now I am settled in England with my own family, and though I love where we are right now, every so often I get itchy feet. I think I am a gypsy at heart, which is a double-edged sword – I find myself yearning for adventure and for the sea in equal measure.
To what extent do you draw on personal experiences in your writing? Do you base your characters on people from your real life or are they usually fictitious?
Most of my stories are built on a particular location, a certain setting that captures my imagination. Characters are usually fictitious though I reckon they must all contain tiny parts of people whom I have known or observed. I'd like to write more about my childhood experiences of travelling, but there's something scary about letting your writing get too close to the truth.
Do you have any top tips for someone entering next year?
Buy Nicholas Royle's anthologies – read loads, and write even more. Don't let yourself get despondent if your stories are not winning or placing in competitions, if you want it badly enough then you will get there. It helps to ask other people to read your work and give you honest feedback too. Remind yourself that judging, like reading, is subjective. What one judge may dismiss, another judge may love.
One of the reasons I started entering competitions was so that I could build up my resilience for when I start approaching agents with my novel. I wanted to be able to handle the inevitable rejection. It's an approach that has certainly toughened me up, but sometimes, as with the Fresher Publishing Prize, you'll write a story that gets noticed by someone, somewhere, and that feeling is so amazing it'll be worth another year of rejections just to try and get to that place again.
I am so grateful to Fresher Publishing for giving me such fantastic recognition and would urge anyone trying to get published to consider entering – you have nothing to lose except the entry fee, and everything to gain.
Fresher Writing 2016 is now available on Amazon and Amazon Kindle. More information can be found on our Books page.