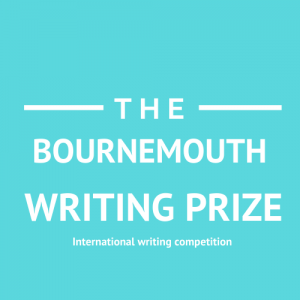 Fresher Publishing is delighted to announce the imminent launch of The Bournemouth Writing Prize 2021.
The Bournemouth Writing Prize is the new name for the successful Fresher Writing Prize which was launched in 2015 to help launch and support new writers, and has since seen incredible growth and interest. Previous winners have included authors Felicia Yapp and Hannah Persaud, and we have been incredibly lucky to have a judging panel that has included literary agent Madeleine Milburn, Orion Publisher Francesca Main and Picador Commissioning Editor Ansa Khan Khattak, plus author Claire Fuller and poet Antony Dunn.
Editorial Director Emma Scattergood said:"I'm hugely excited about the new name. It clearly identifies our roots in Bournemouth and at Bournemouth University, which is important – especially as our MA Creative Writing and Publishing students play such a key role in the work of Fresher Publishing and the Prize. However I also hope that it sends out the message that this is not just a prize for students, but an international writing competition open to all poetry and short story writers – rather like our neighbour The Bridport Prize! We may not be offering thousands of pounds in prize money like The Bridport, but we do add value to our prize winners by providing detailed industry feedback on their work, and a chance to record a professional podcast of their entries in our studios."
The Bournemouth Writing Prize will launch at the start of November, with a closing date at the end of January, and we are already looking forward to seeing all of your entries!